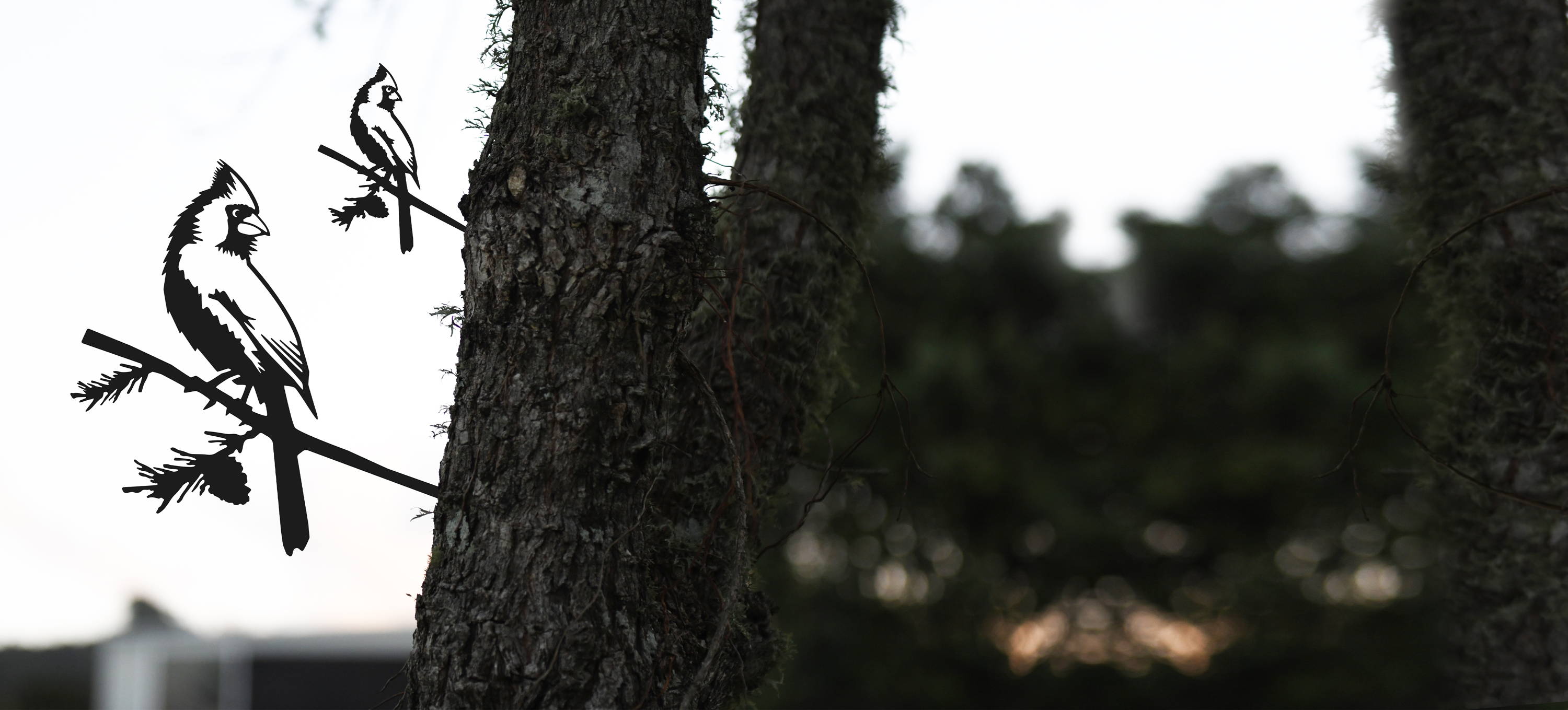 24/7 Customer Service
Easy Returns Process
FREE Shipping
"Love our Metalbird! What a great gift for my Dad."
Thoughtful
Surprise and delight dad with a fitting, beautiful tribute and thoughtfully designed gift
Personal
Let dad know exactly how you feel by including a personalized message on a beautiful card
Unique
Gift dad a beautiful and ever changing piece of art that shifts with light, weather and the seasons
Flocks of Metalbirds Perched in the wilderness
Find out what's making Karen smile everytime she gets home
Find out how Cassey is honoring her grand parents
Find out what Greg is so excited about
Find out Alysha's uniques way of showing hometown pride
Handcrafted
Give dad something he'll be proud of. Metalbirds are precisely cut then polished off by hand with high level attention to detail and care
Premium Materials
Dad deserves the best. Made from Corten steel, the same material used for famous outdoor art like the Chicago Picasso and Alamo in New York
Thoughtfully Designed
Give dad something that will delight. From unboxing to installation, we have made sure to make the experience simple and delightful
Join The World's Largest Art Project
I started Metalbird as a guerrilla street art project in New Zealand back in 2009. Inspired by stencil artist Banksy, I designed, crafted and hammered up dozens of life-sized, Metalbird stencils for no other reason than to surprise, delight and intrigue.

Before long, the art project had turned into a side hustle, then a full time job, and finally with a small team we set ourselves the lofty goal of becoming "the Largest Art Installation Project in the World".

We love what we do, we hope it shows. Welcome to the project!