As Seen In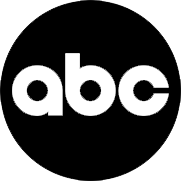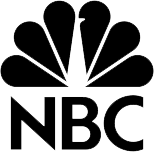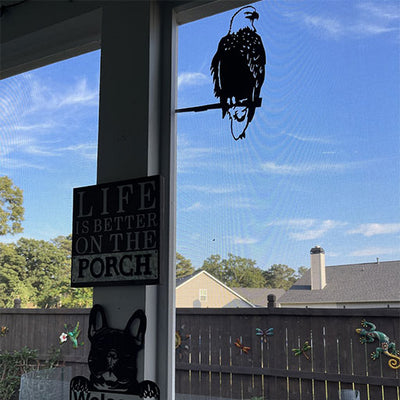 "It's beautiful!!! I bought one for me, and purchased another for my best friend for her birthday!! We both love our Eagles!! It's sturdy and easy to hang!!"
- Donna F.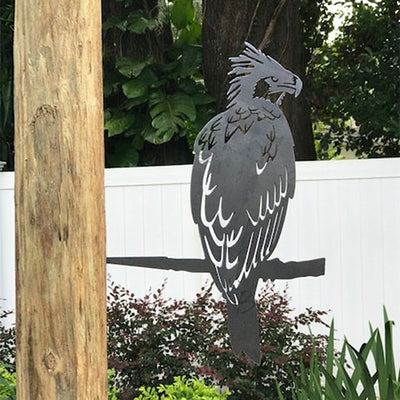 "Philippine eagle Great workmanship. Great cause."
- Tina F.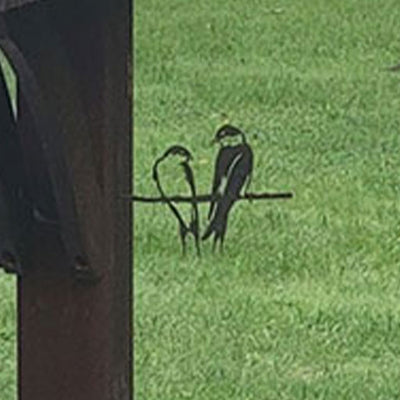 "Amazing work of art This was a unique and special gift that was just as advertised. Worth every cent"
- Matt H.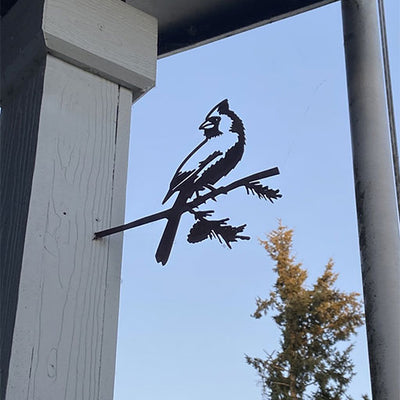 "The Best! This is one of my favorite things. It's classy beautiful and so well done. Every time I see it, I'm so grateful. Thanku"
- Rebekah M.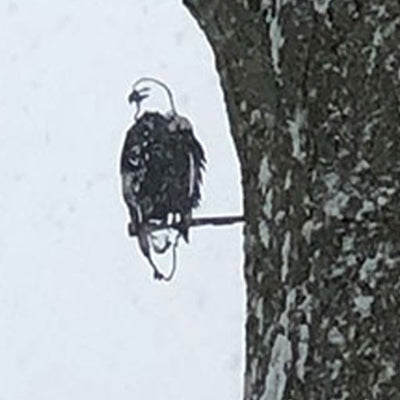 "The perfect gift! I received a Wood pecker Metal Bird at a Yankee Swap at a Christmas party. I loved it so much that the week before Christmas I ordered 3 Eagles for people on my list. They arrived in time to be wrapped and gifted!! My recipients LOVED them! They're perfect! Thank you for an amazing product and great service!!!"
- Zwitsa K.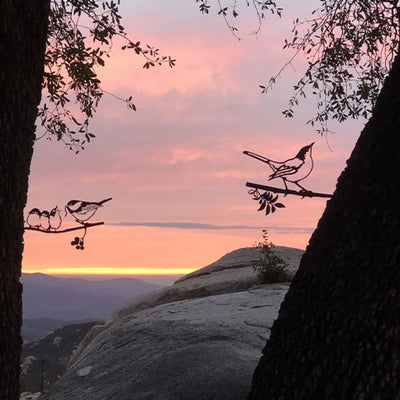 "Happy Customer Package arrived quickly. Ordered the "Chickadee & Chicks" for myself and "Pair of Swallows" for my sister-in-law. I also received the "Mini Hummingbird" as a bonus. Made in USA is a huge selling point for me...and the craftsmanship is just awesome!Placed the chickadees next to the "Mockingbird" I've ordered a couple years ago."
- Sandra L.
A GIFT THAT KEEPS ON GIVING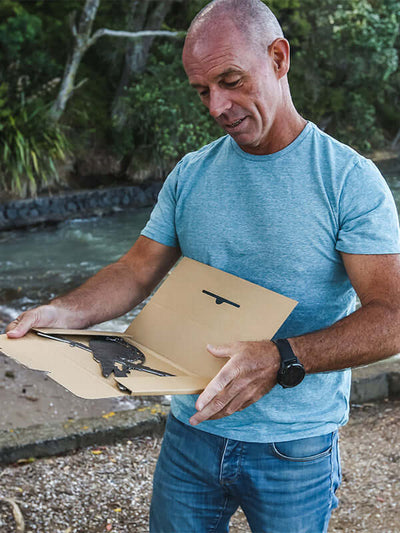 THOUGHTFUL
Surprise and delight with a fitting, thoughtful tribute and beautifully crafted gift.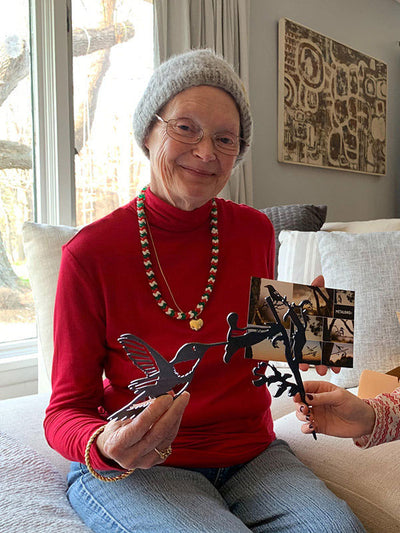 PERSONAL
Let them know exactly how you feel by including a personalized message on a lovely card.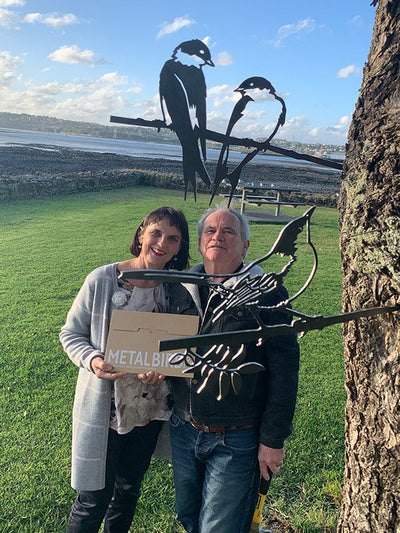 UNIQUE
Gift a gorgeous and ever changing piece of art that shifts with light, weather and the seasons.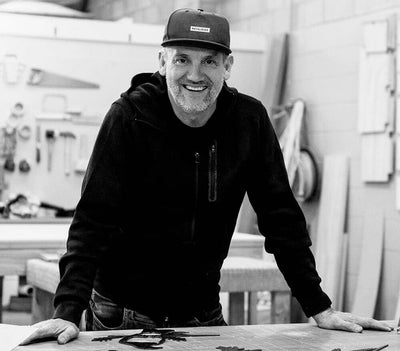 FROM MY BACKYARD TO YOURS
What inspired me in 2009, an industrial designer in New Zealand, to create life-sized native bird silhouettes out of metal?
I loved creating the birds, sure, but the biggest kick I got was from installing them in parks and streets around my neighbourhood (anywhere I thought I wouldn't get arrested, basically) and seeing the surprise, delight and intrigue they caused.
Once they saw them, people wanted Metalbirds of their own. My little art project became a side hustle then a full-time job, and finally, with a small team, we took Metalbird to the world. The artistic act of tapping a bird into a post or tree and transforming your environment is something that brings joy to people all over the globe.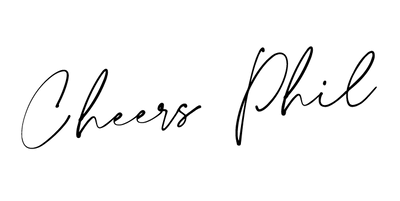 Shop the birds
EASY TO INSTALL
The perfect spot for your bird is in a post, fence, tree or wall against the clear sky or a light single colour. You are the artist. Then simply grab a hammer and tap it in. If the wood is hard, drill a small hole first