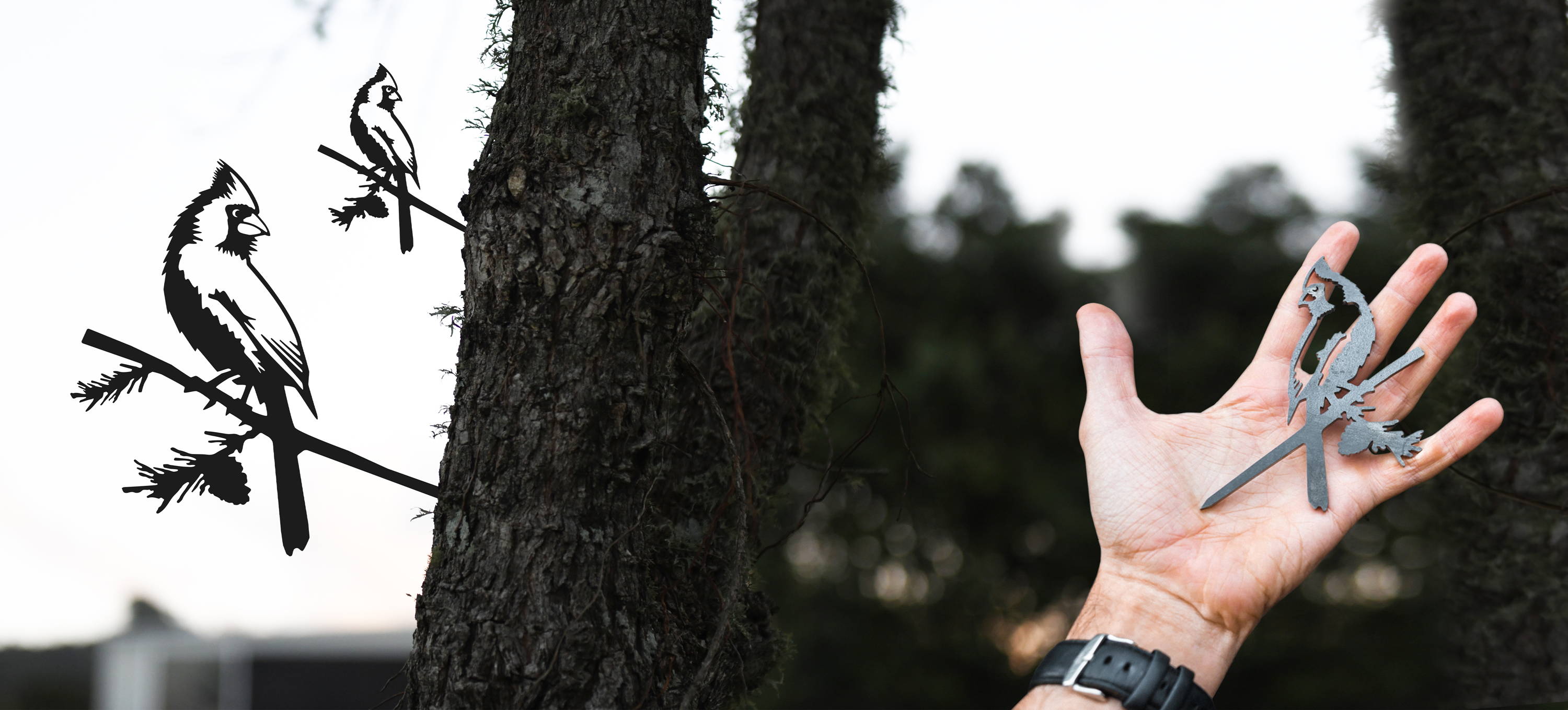 24/7 Customer Service
Easy Returns Process
FREE Shipping for Over $150
"It's a piece of functional art. It's solid, it's going to last longer than I do. There's so much detail! Beautiful, just beautiful."
Stands Out
Each bird is thoughtfully designed and lovingly crafted to look amazingly realistic and captivatingly beautiful.
Fits In
Whether on a tree in your yard, a pole along your street, or in your garden, Metalbird blends in beautifully and naturally.
Harmonizes
They're nature-friendly. We've thought about and tested it very carefully, Metalbird won't harm the trees you install them on.
BEAUTIFUL, FUNCTIONAL ART THAT'S INSPIRED BY AND FRIENDLY TO NATURE
Find out what's making Karen smile everytime she gets home
Find out how Cassey is honoring her grand parents
Find out what Greg is so excited about
Find out Alysha's uniques way of showing hometown pride
METICULOUSLY HANDCRAFTED GLOBAL ART
Artisanal
Each piece is precisely cut and hand-polished by our dedicated team of artisans who are masters of their craft.
Evolving
Made from premium Corten steel, Metalbird develops a beautiful patina that adapts to the changing seasons.
Enduring
Metalbird is built and crafted to last through the years, the seasons, and the elements—blending in with nature and the world.
Join The Global Art Project
I started Metalbird as a guerrilla street art project in New Zealand back in 2009. Inspired by stencil artist Banksy, I designed, crafted and hammered up dozens of life-sized, Metalbird stencils for no other reason than to surprise, delight and intrigue.

Before long, the art project had turned into a side hustle, then a full time job, and finally with a small team we set ourselves the lofty goal of becoming "a Global Art Project".

We love what we do, we hope it shows. Welcome to the project!