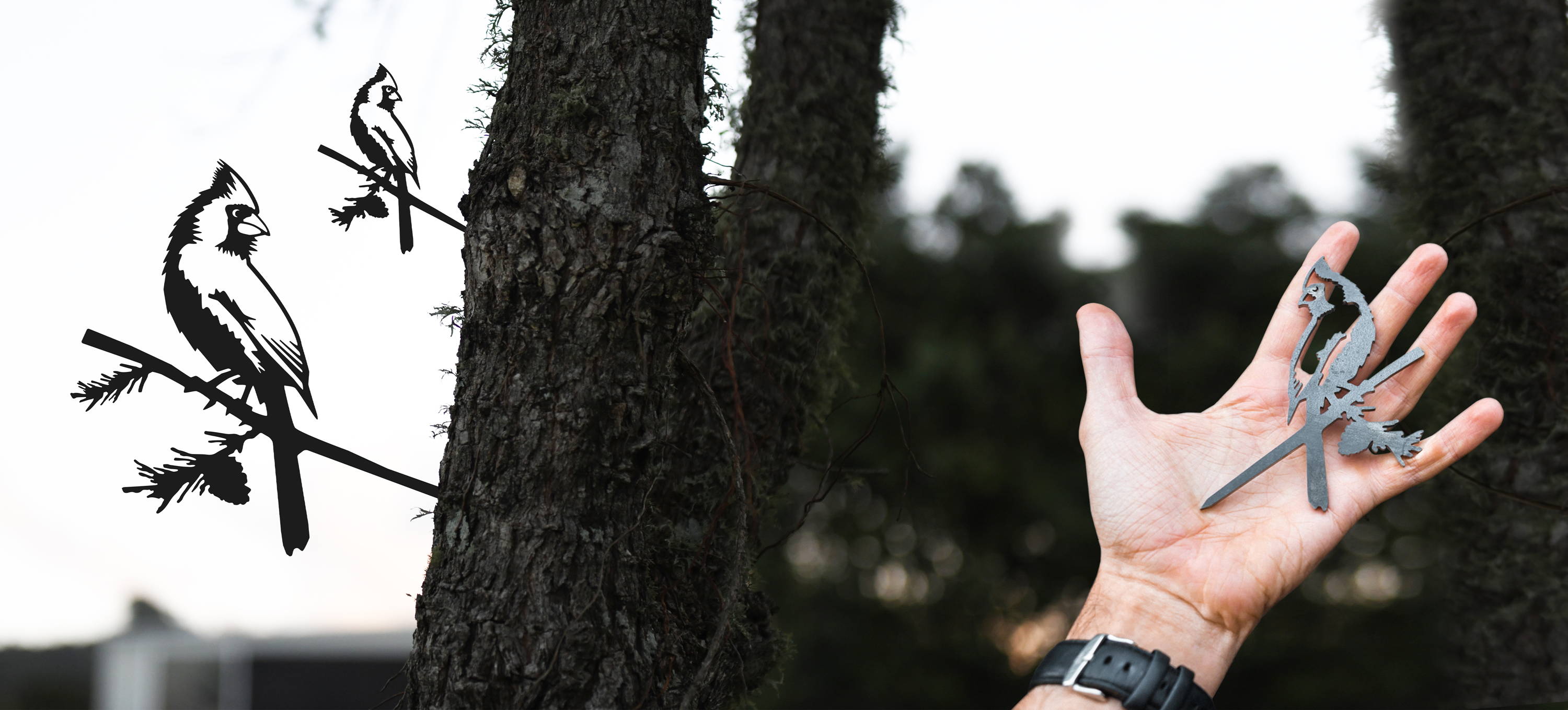 24/7 Customer Service
Easy Returns Process
FREE Shipping for Over $150
"This is a gift from my grandparents. It really means a lot to me because I know it's going to mean a lot to them. It has a lot of sentimental meaning. I love it."
Memorable
Relive memories, create new ones, with beautiful, realistic, functional pieces of art.
Versatile
Fits in anywhere and stands out everywhere. Easily install around your yard or garden.
Enduring
Décor that lasts—and only gets better and more beautiful with time.
AN ENTIRE FLOCK TO COLLECT AND CHERISH FOR LIFE
Find out what's making Karen smile everytime she gets home
Find out how Cassey is honoring her grand parents
Find out what Greg is so excited about
Find out Alysha's uniques way of showing hometown pride
Personal
Each Metalbird is precisely cut and lovingly polished off by hand before carefully being packed for you.
Premium
Made from durable Corten steel, your Metalbird is built to withstand time and the elements.
Thoughtful
Your Metalbird is made to blend in beautifully and harmoniously with nature. No harmed trees here.
Join The Global Art Project
I started Metalbird as a guerrilla street art project in New Zealand back in 2009. Inspired by stencil artist Banksy, I designed, crafted and hammered up dozens of life-sized, Metalbird stencils for no other reason than to surprise, delight and intrigue.

Before long, the art project had turned into a side hustle, then a full time job, and finally with a small team we set ourselves the lofty goal of becoming "a Global Art Project".

We love what we do, we hope it shows. Welcome to the project!